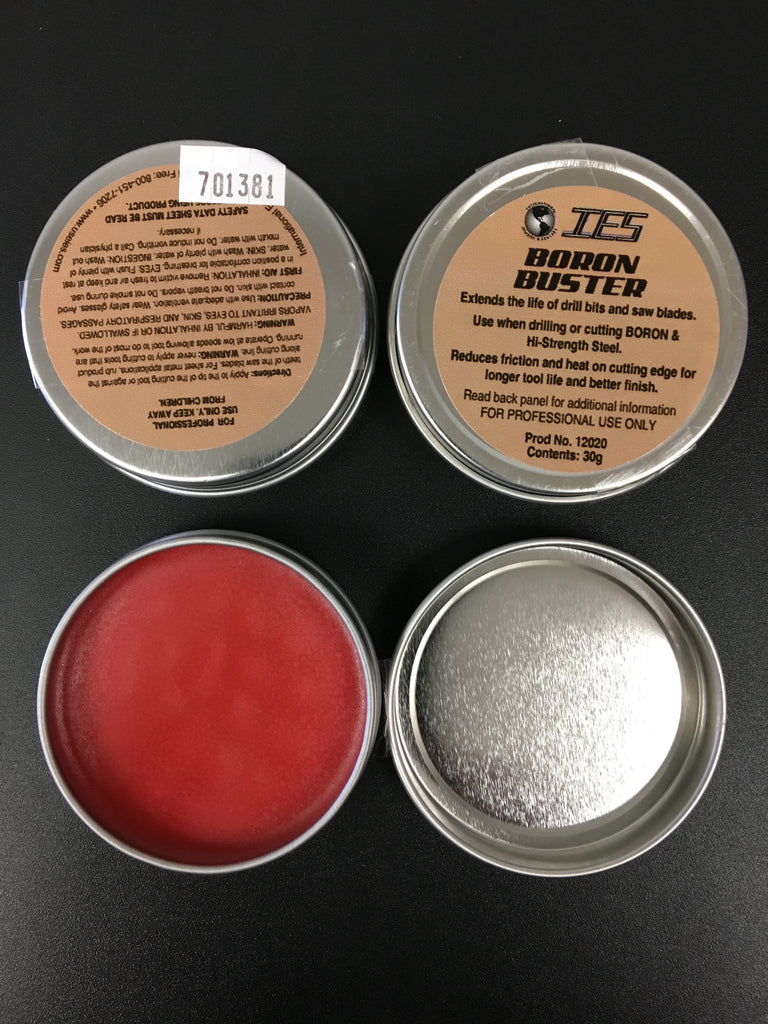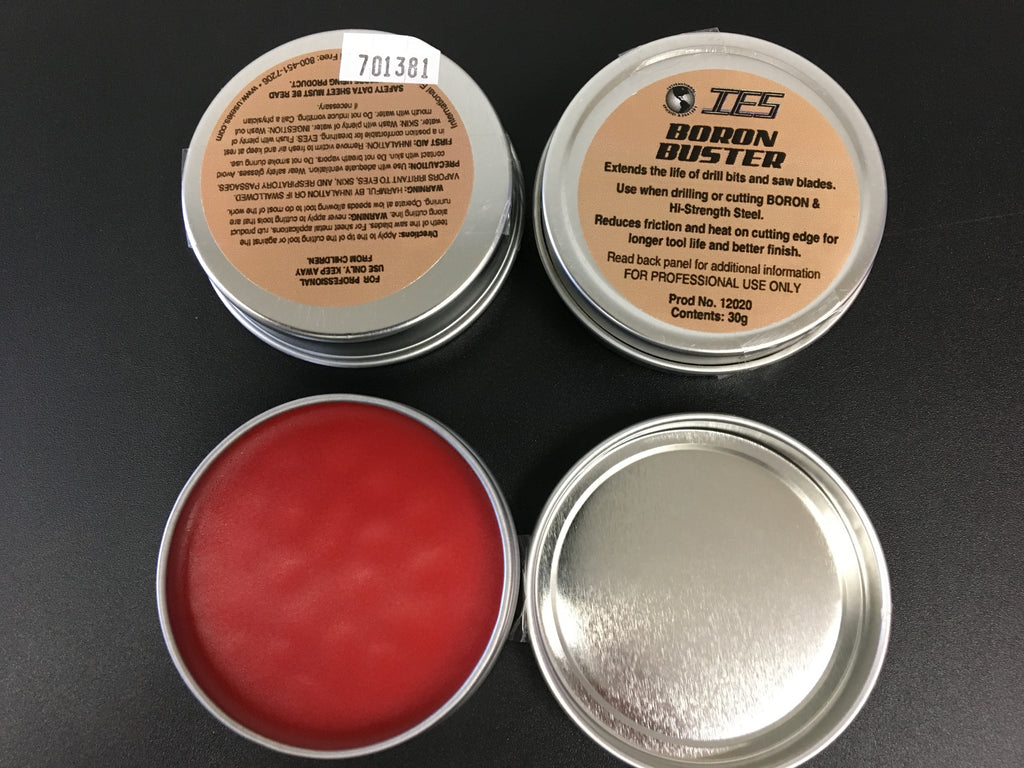 $11.79
$0.00
BORON BUSTER: Extends The Life of Drill Bits- 12020
Use this drill paste when drilling Cobalt and High Strength Steels to cool and lubricate your drill bit; actually, use it any time you drill, it has the same effect on all drill bits.  This product will pay for itself on your first major job using our TICN cobalt steel spot weld drill bits.
We are confident this is the best product available on the market because our many customers tell us so.
Today's cars are loaded with High Strength Steel that require drilling out of spot welds when doing major body work, especially Subaru models that are loaded with Boron Steel.
Just dip the tip of your bit in the paste and begin drilling.  You will be very pleased with the result.
Download and read the Tech Data and MSDS sheets here: http://www.internationalepoxies.com/documents.php
We are an authorized IES dealer and carry IES products not listed for sale on our website.  If you are not being served by an IES dealer in your area, reach out to us and we possibly have it available for sale to you.