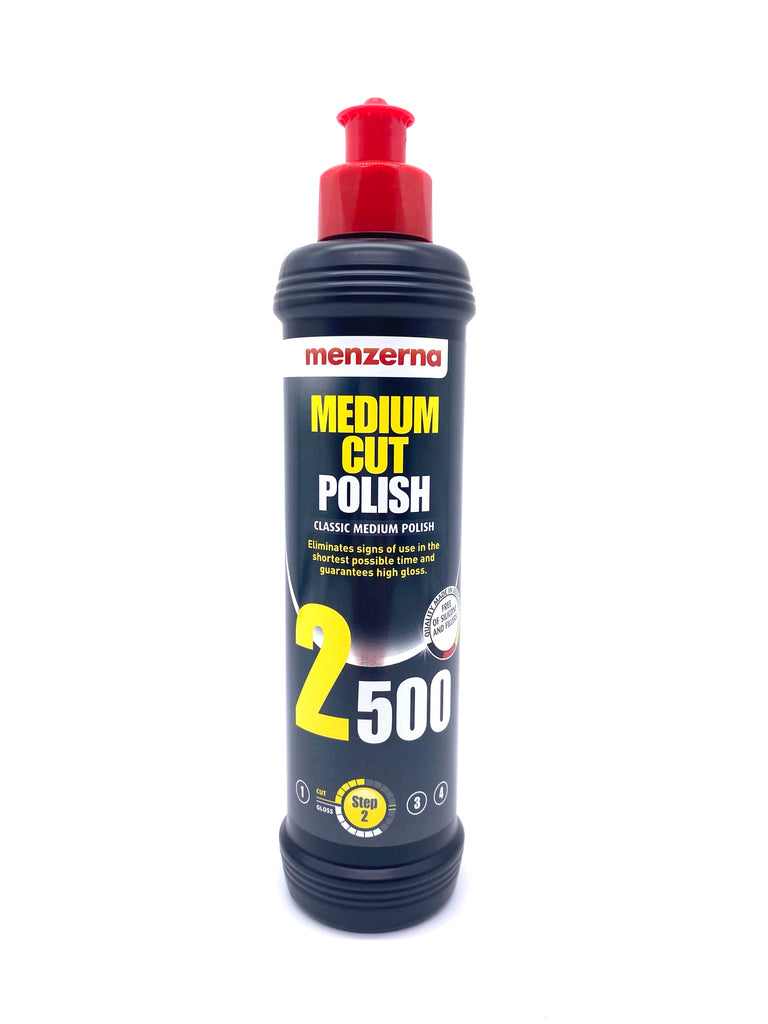 $18.25
$0.00
MENZERNA POWER FINISH MEDIUM CUT COMPOUND 2500 (8oz.)
This second step product follows the Heavy Cut Compound 1000 and leaves a glossy shiny finish that, for most people, doesn't require a finishing touch, but as you've come this far, your next logical step up is to 3000.

Or, if you are a professional detailer, consider buying the larger size 2400 Medium Cut Quart bottle.
 This Medium Cut Compound should be used with the Yellow medium cut foam pad or a Lamb's Wool disc.
No Silicone; No Filler; No Dust.
Available in 8oz.