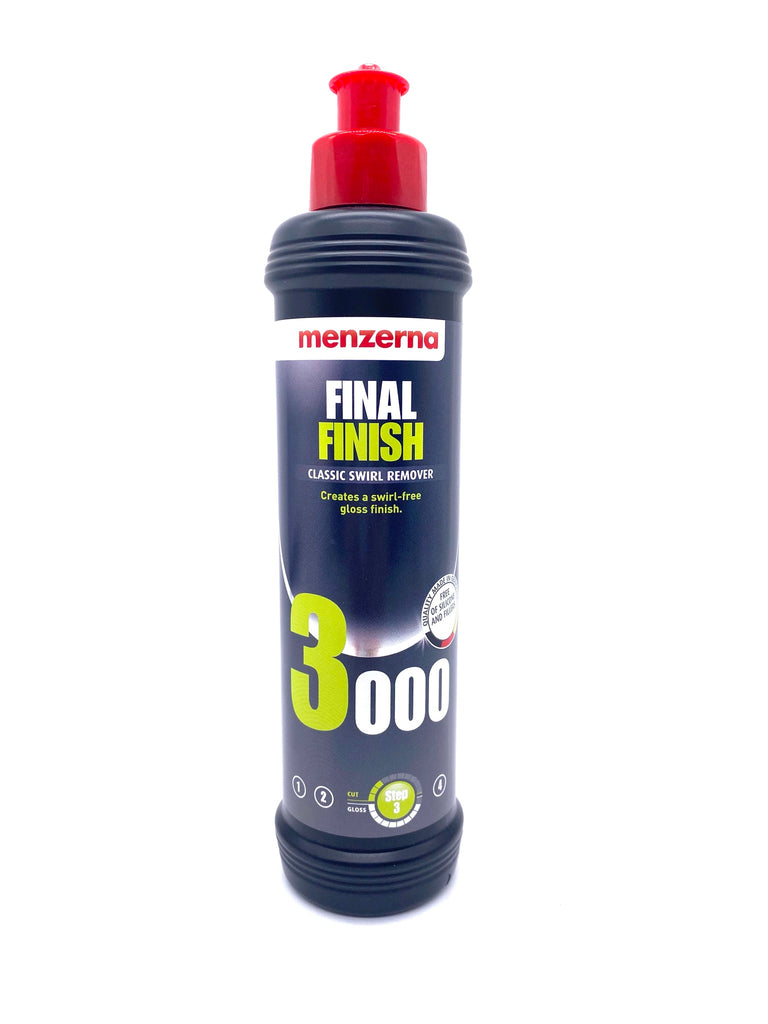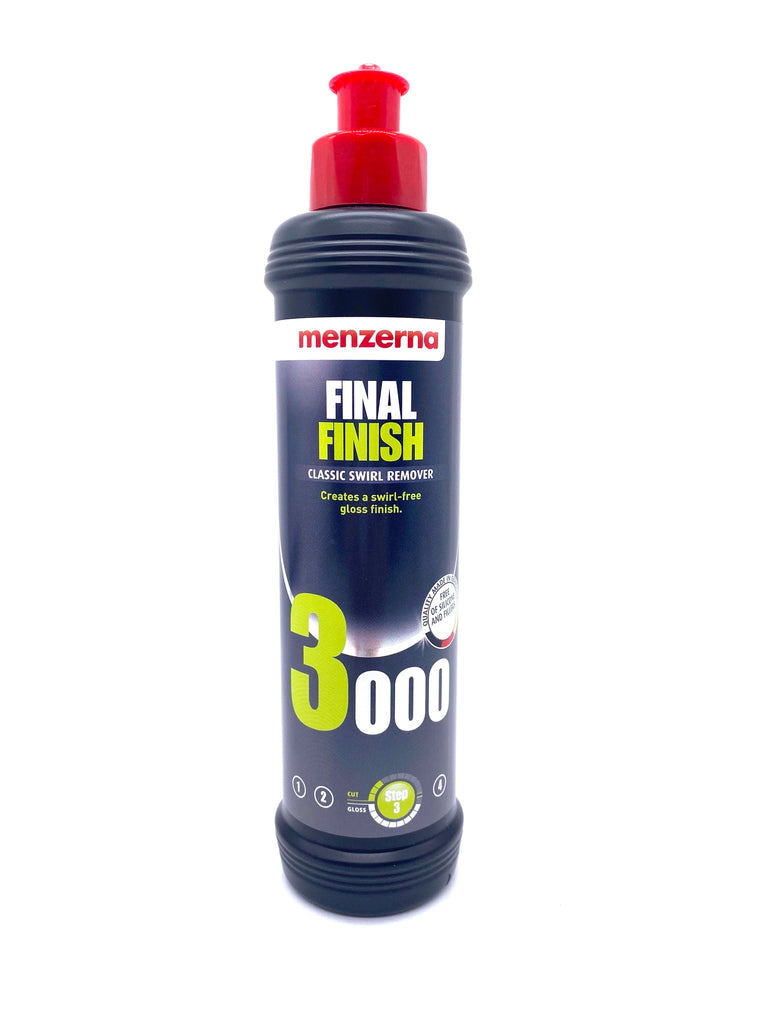 $16.00
$0.00
MENZERNA FINAL FINISH 3000 (8oz.)
This third step product follows the Heavy Cut Compound 1000 and the Medium Cut Compound 2000 (or 2400/2500). For most people it is the final step before applying a sealing wax or industry leading Power Lock.

 This product should be used with the Green Soft cut foam pad or a standard micro fiber cloth.

No Silicone; No Filler; No Dust.
Available in 8oz.